universo dos jogos criados pela Blizzard é incrível e extremamente rico. Além dos jogos, a empresa já possui inúmeros conteúdos em outras mídias, e a literatura é uma delas. Para unificar seu conteúdo e empresa anunciou o Blizzard Publishing, um selo de livros dedicado a novas publicações próprias e ao relançamento de edições esgotadas dos universos Warcraft, StarCraft e Diablo, de forma direta e por meio de parcerias mundiais.


Grande parte dos lançamentos do Blizzard Publishing será disponibilizada em diversos formatos, como edições impressas, audiolivros e arquivos digitais. Entre as primeiras edições a serem publicadas pelo novo selo estão as duas coleções já lançadas de mangás e romances, ambas escritas por autores premiados que estão entre os best-sellers do New York Times.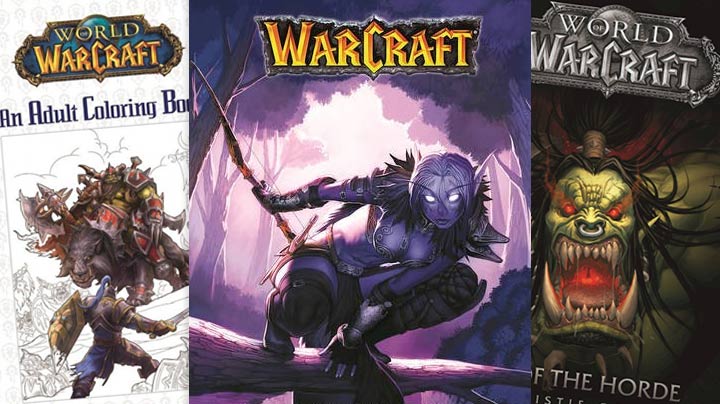 Coleção: Blizzard Legends
Warcraft: The Last Guardian, de Jeff GrubbWarcraft: Lord of the Clans, de Christie GoldenWorld of Warcraft: Rise of the Horde,de Christie Golden
Coleção: Blizzard Manga
Warcraft Legends: Volume One, com histórias de Richard A. Knaak, Dan Jolley e Jae-Hwan KimWarcraft Legends: Volume Two, com histórias de Richard A. Knaak, Dan Jolley e Aaron Sparrow
Os lançamentos futuros dessas duas coleções trarão títulos de diversos universos da Blizzard.
O selo Blizzard Publishing também desenvolveu um novo produto: o World of Warcraft Adult Coloring Book, um livro de colorir para adultos épico, com mais de 80 ilustrações conceituais, rascunhos e muito mais, estrelados por personagens e cenários icônicos de Azeroth.
Ainda existem planos de lançar uma série encantadora de livros de arte, começando com Art of Hearthstone e Cinematic Art of StarCraft, além das reedições de livros e mangás a partir de 2017. Mais detalhes sobre esses e outros títulos, incluindo preço e tradução para outros idiomas, serão divulgados posteriormente.